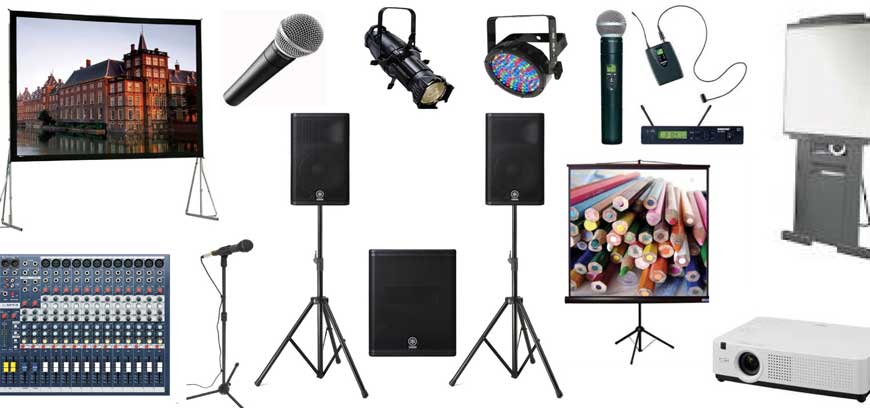 ALLURE EVENTS Provide High-End Audio-Visual Rental Solutions in Delhi
Any occasion or an event is incomplete with foot tapping music in the background and amazing lighting effect that creates a perfect ambience befitting a high-end event. At Allure Weddings, we make your event memorable by providing you with high-quality of audio and visual equipment on rent. We make sure that only latest and highly advanced equipment are offered to our clients.
Why ALLURE EVENTS
Many times, we have seen that we tend to pay little or no attention to the audio and video quality at an event and that reflects in the overall impact of the program. If the audio system is not working properly, it will leave a negative impact in the minds of the guests attending the "do". Same goes for the visual equipment. This led us to ensure that the equipment provided for Audio Visual Rental in Delhi is nothing less than top quality. With everything going latest and global, the quality of video and audio plays a vital role in the success of any program or event. If you are hiring audio visual equipment for a wedding occasion, we will make sure that the event stays in the memory of the guests as well as the hosts for a long time to come with advanced systems creating a perfect ambience.
As part of our audio and video rental in Delhi services, we provide following systems-
Sound System
Projection System Plasma
Speech and Sound Reinforcement
Lighting Systems
Video and Slide Preparation
Multi Camera Setup
LED Walls
Led Screen
Still Photography etc......